Compound Synthesis and R&D Services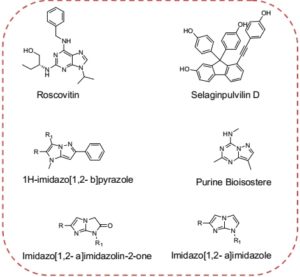 Looking for analogues, original products or larger quantities?
With the support of Greenpharma, Prestwick Chemical can provide custom synthesized molecules, from milligram to gram scale at reasonable cost. Due to its international experience with collaborators, pharmaceutical industries, biotechs and universities, Greenpharma is particularly able to offer valuable services for the synthesis of biologically active compounds or derivatives.
Our services include:
Drugs (up to multi-gram scale)
Drug derivatives (metabolites, contaminants)
Bioisosters and original scaffolds
Fluorescent probes
Various natural products
Reference compound
Preclinical drug candidates
Structurally complex active molecules
Exploratory chemistry and library design on an exclusive basis
Pharmacomodulation/hit optimization
Product quality is ensured by a state-of-the-art analytical platform including NMR, LC/MS, HRMS or HPLC analysis.